Full Circle America Steuben
What is Full Circle America?
It is an affordable and flexible subscription service that provides support to aging adults who want to continue living in their own home.
The product package combines access to a secure on-line platform technology that helps connect family, social supports, medical providers and community services.
This type of coordinated service is available at a fraction of the cost of facility care. It is ideal for those living alone and who are not in an emergency situation.
All services are based on a sliding fee scale. The Care Coordinator's services are without cost.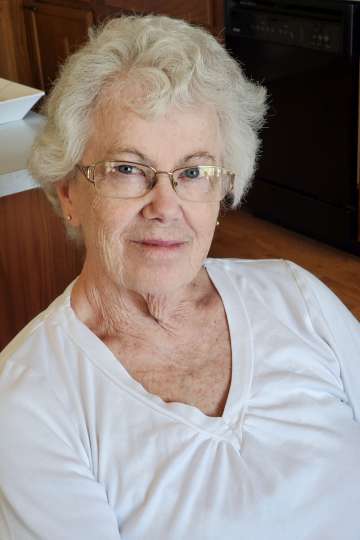 Average costs for care across Steuben County in 2020
Location
Full Circle America at Home
Adult Care
Home Facilities
Skilled Nursing Facilities
Daily Cost
Up to $8.06
$93
$438
Monthly Cost
Up to $250
$2,700
$13,140
Level of Care
Virtual in-home living
Room & Board with non-medical assistance
24/7 Access to skilled nursing medical care
Full Circle America Provides:
Tools that connect your care community of family, friends, volunteers, medical providers and local service organizations.

A secure place for organizing and storing medical records and important documents.

Easy access to entertainment and education components.
You will need:
Internet connection

Readiness to learn a new skill
Full Circle America Care Coordinator will bring to you:
Select equipment that will connect you to the software platform.

Access to the secure communication platform.

Set up and instruction for you and your designated care community on how to use these items.

Information and conversation to help you make decisions about ways to stay strong and connected.

Future consultation if or when your needs change.
To learn more:
Call the local Full Circle America Care Coordinator at 607-664-2299. Schedule a free consultation. There is no obligation to use these services.
Full Circle America Empowered Aging
Full Circle America Steuben Care Coordinator
Frequently Asked Questions
Our Full Circle America (FCA) Care Coordinator (CC) assists seniors and their families with planning for and implementing ways for their care that allows for the greatest degree of health, wellness, safety and independence.
Our Care Coordinator provides a consistent point of contact for family members, and can do everything from creating an overall care plan to intervening in case of crisis or emergency.
Our CC serve as a liaison between seniors and their family members with other community partners through the county Office of the Aging(OFA). Our CC meets with clients and/or their family to assess their needs, develop a circle of care, and form a Care Plan to fit their unique needs.
Once a Care Plan is in place, our Care Coordinator serves as a point person to monitor and coordinate services, and revise plans as needed.
Seniors often times face multiple challenges and thus require a team approach. Each member of the team helps to create a full circle of care. These members may include; doctors, counselors, occupational therapists, physical therapists, caregivers, and care coordinators—sometimes referred to as case managers.